Publication: Research in Landscape Architecture Methods and Methodology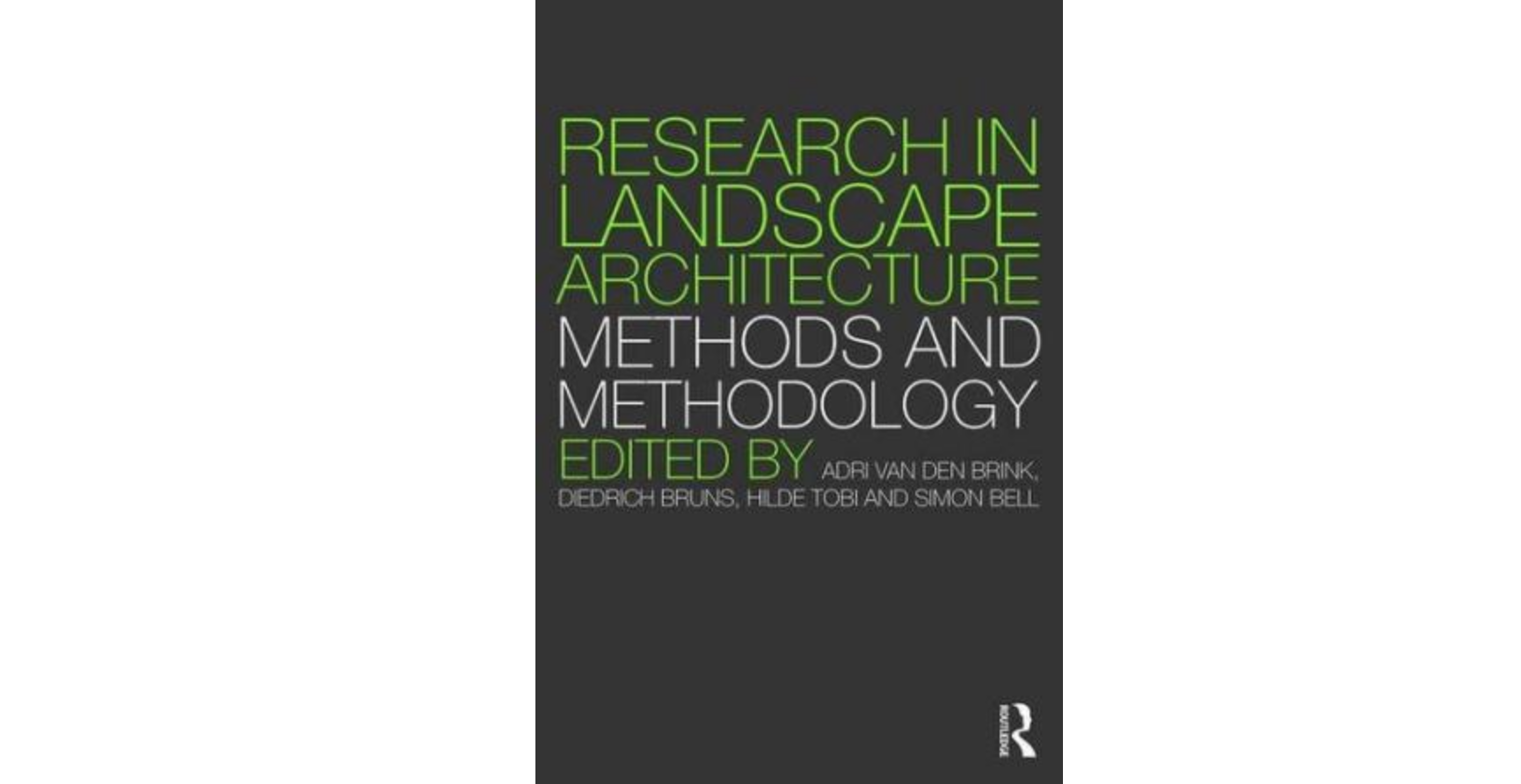 In december a new book has been published by Landscape Architecture professor Adri van den Brink (Wageningen UR) and colleagues on research methods and methodologies in landscape architecture. This book presents key issues that are fundamentally important for academic research in landscape architecture. 
Defining a research question, describing why it needs to be answered and explaining how methods are selected and applied are challenging tasks for anyone embarking on academic research within the field of landscape architecture. Whether you are an early career researcher or a senior academic, it is essential to draw meaningful conclusions and robust answers to research questions.
Research in Landscape Architecture provides guidance on the rationales needed for selecting methods and offers direction to help to frame and design academic research within the discipline. Over the last couple of decades the traditional orientation in landscape architecture as a field of professional practice has gradually been complemented by a growing focus on research. This book will help you to develop the connections between research, teaching and practice, to help you to build a common framework of theory and research methods.
Bringing together contributions from landscape architects across the world, this book covers a broad range of research methodologies and examples to help you conduct research successfully. Also included is a study in which the editors discuss the most important priorities for the research within the discipline over the coming years. This book will provide a definitive path to developing research within landscape architecture.
Editors
Adri van den Brink, Diedrich Bruns, Hilde Tobi, Simon Bell
'Research in Landscape Architecture – Methods and Methodologies'. Adri van den Brink, Diedrich Bruns, Hilde Tobi and Simon Bell (eds.) 315 pp. Routledge publishers. Hardback £ 110,00; paperback £ 34,99. Link to purchase book
More info: Wageningen UR website.