Exhibition Winter School 2016: Forever Young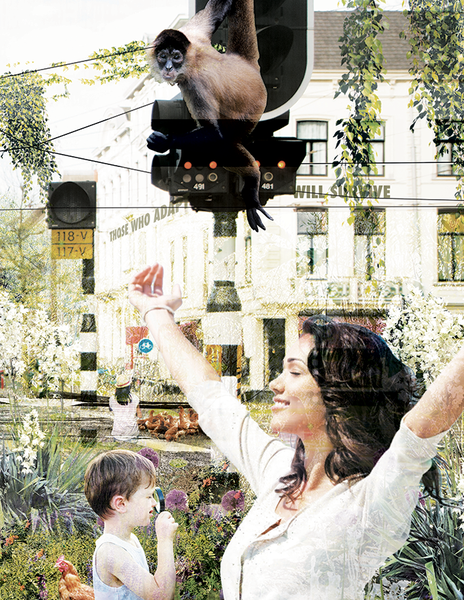 Until March 18, four designs of the Winter School 2016 are exhibited in the Academy Gallery of the Amsterdam Academy of Architecture. The Winter School is a interdisciplinary design competition for students of the Academy. 180 students have participated in this contest.
The students were asked to think about the future of the historic center of Amsterdam.  How can the city remain its meaning for present and future generations of residents and preserve its historic quality?
Each design is focused on one area of ​​the inner city. Together, the designs represent the future of the city in a large model. A jury (Petra Blaisse, Arjan Klok, Madeleine Maaskant, Berno Strootman and Jarrik Ouburg) has selected the winning design.
The first prize went to 'Welcome back, Darwin!', an utopian vision that hints at the evolution theory of the famous English naturalist Charles Darwin. In the design, the Amsterdam Plantagebuurt has become a walking and relaxation area.
Monday, February 15, 2016 – Friday, March 18, 2016 –
Academy of Architecture, Waterlooplein 211-213 Amsterdam.