IFLA Europe: Competition "Landscape Here and Now" for students and young professionals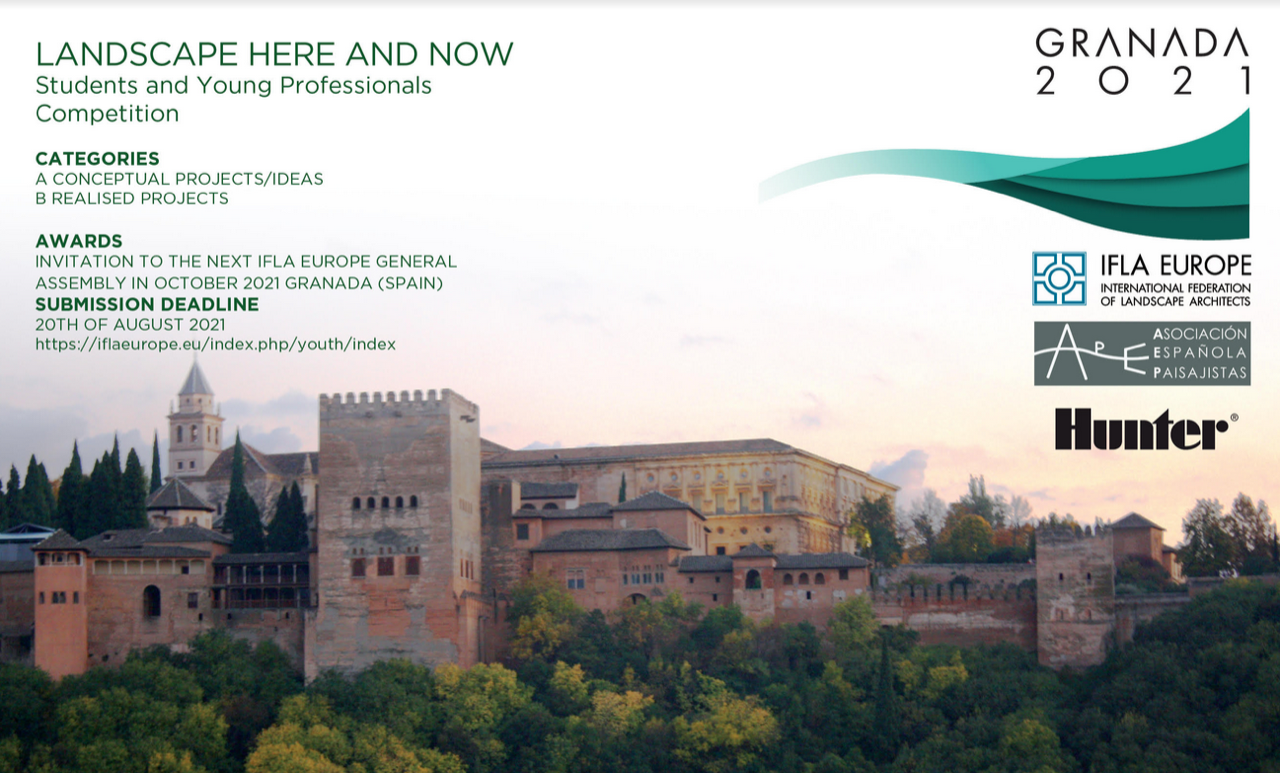 IFLA Europe Studenten en Jong Professionals competitie geeft je de kans om je projecten en ideeën te delen met IFLA Europe, haar leden – 34 Nationale Associaties – en landschapsarchitecten in heel Europa.
Klik hier voor meer informatie over de competitie.
Belangrijke data:
– 7 april: Lancering van de wedstrijd
– 20 mei: Deadline voor FAQ
– 20 juni: Antwoorden op FAQ
– 20 augustus: Uiterste datum voor inzending
– 20 augustus: Deadline voor People's Choice Awards (stemmen op Facebook)
– 20 september Bekendmaking van de winnaars
Studenten die nog geen lid zijn van de IFLA Europe National Associations en die lid willen worden van de National Associations kunnen contact opnemen met secretariat@iflaeurope.eu
Voor meer details over de wedstrijd verwijzen wij je naar het reglement.