Green Space Experience HAS University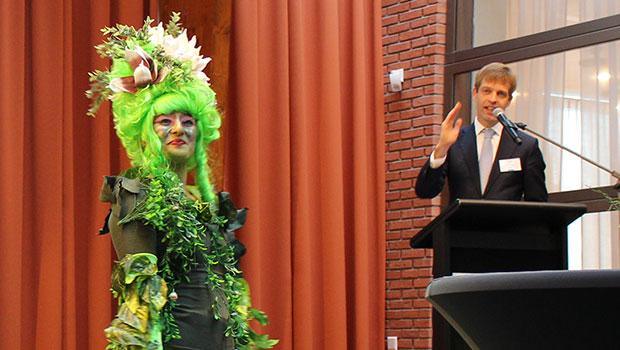 On Tuesday March 3rd, HAS University of Applied Sciences is organizing the Green Space Experience.
The Green Space Experience is all about about meeting people and sharing knowledge. There is a varied program based on the four HAS program lines in the field of the environment: social spatial transition of the environment, entrepreneurial nature of the environment, management and conservation of the environment and spatial application of technological innovations in the environment.
Workshops and exhibits
Participants can compose a personal program. There are 12 interactive and energetic workshops, supervised by teachers, students and experts from the field. Throughout the day you can visit an exhibition of top projects. In addition, there is plenty of networking opportunity in speed dating sessions and during coffee breaks, lunch and drinks.

Date: Tuesday, March 3rd, 2015

Time: 09h45 to 17h30

Location: HAS Hogeschool 's-Hertogenbosch

Program and registration: HAS Den Bosch website
Note: programme will mainly be in Dutch.