Paul Roncken – Conversations with students, part I: Land-art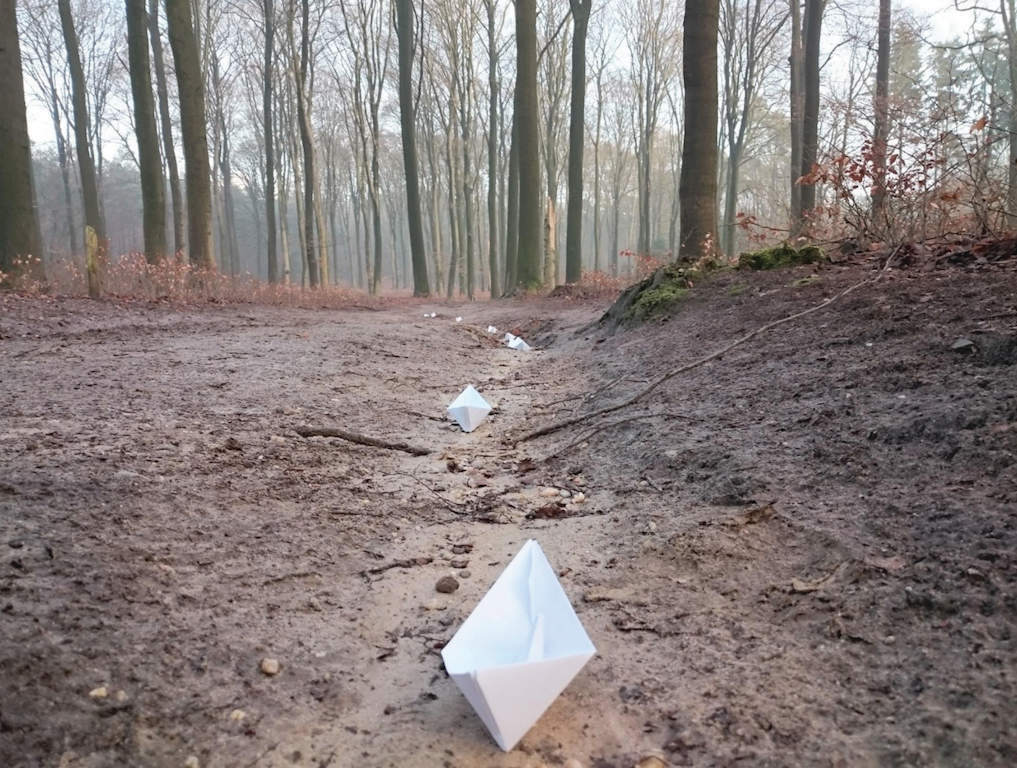 Paul Roncken, BSc coordinator and design teacher/researcher at Wageningen University, started a series of blogs on teaching methods. In his first post he discusses a second year class in landscape architecture design, called Site Design.
Students were treated to an afternoon of land-art practices and theory, explained by one of the (currently) leading land-artists in the Netherlands,Paul de Kort. Next was a visit to the Oostereng estate, nearby Wageningen. Students were asked to group in fours or fives and make several interventions on locations that are typical for the estate or rather exceptional. They were allowed to add simple materials and had to clean up afterwards.
The result is a series of photographs, one selected from each group work, considered to be well spotted or well articulated. Read the whole story and see the results on the blog of Paul Roncken.