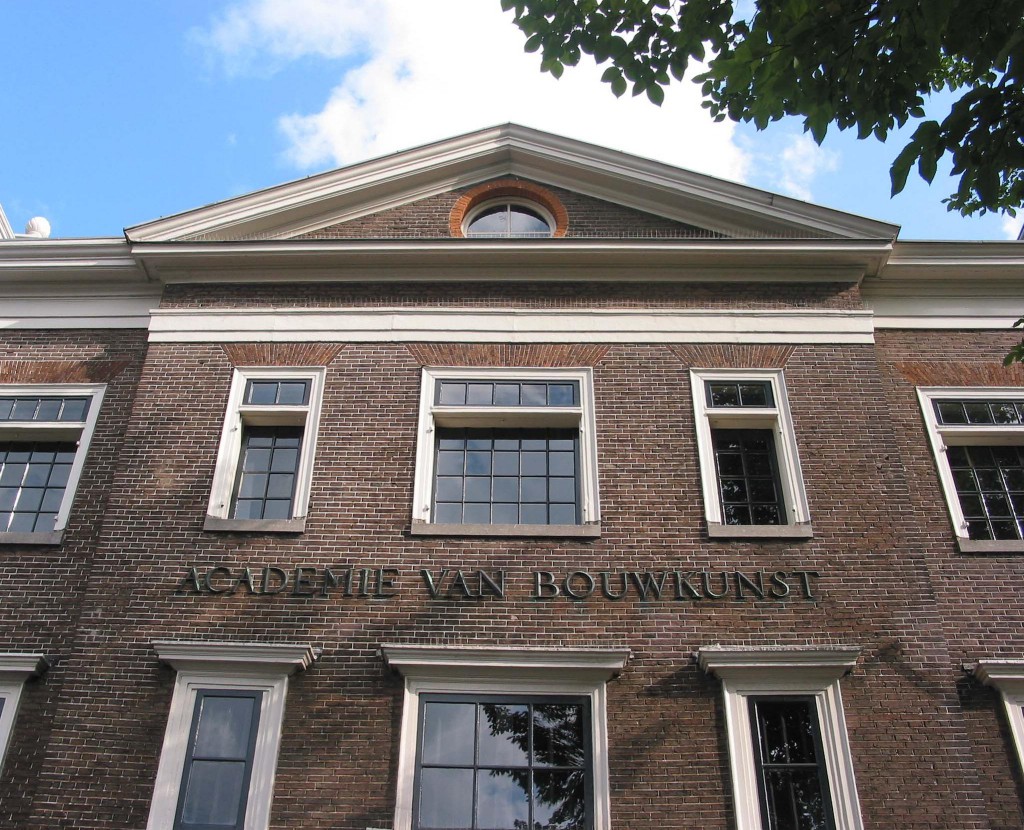 The Amsterdam Academy of Architecture prepares students to practice spatial design as a discipline at the interface of art, science and technology. In addition to landscape architects, the Academy educates architects and urbanists. Programmes are highly interdisciplinary, and projects and lessons involve constant exchange between the different professional fields. Students combine their study with work experience in professional offices.
Lecturers
The Amsterdam Academy of Architecture is a study programme for designers by designers. The Academy works with guest lecturers who have distinguished themselves in the practice of design and research. Approximately 350 guest lecturers are involved in the education each year. This structure lends an enormous dynamism and inspiration and ensures that the study programmes remain keenly tailored to current events in the profession.
In addition, teh Academy invites an Artist-in-Residence each year and renowned guest speakers from the Netherlands and abroad.
Post graduation
In this film former Academy student Marit Janse talks about starting her own business, her graduation, the social impact that you can have as a landscape architect and the added value of combining all these different roles: