Toelatingseisen Universiteit Delft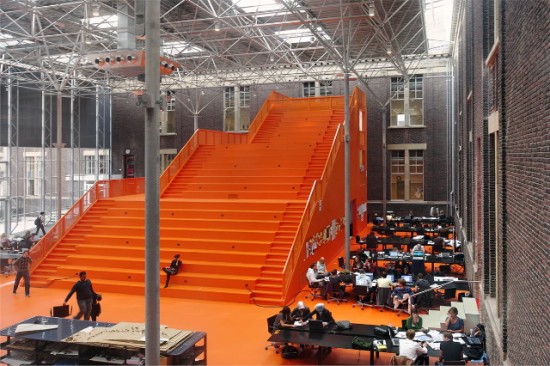 Bachelor of Science programma
Toelating met Vwo-diploma
Bij de Bacheloropleiding Bouwkunde word je toegelaten met:
Vwo-diploma profiel N&T
Vwo-diploma profile N&G met wiskunde B en natuurkunde
Vwo-diploma profile E&M met wiskunde B en natuurkunde
Vwo-diploma profile C&M met wiskunde B en natuurkunde
Heb je een vwo-diploma behaald vóór de invoering van de profielen, dan geldt een aparte regeling. Wil je hier meer over weten, neem dan contact op met de studieadviseurs.
HBO / WO-instroom
Heb je een propedeusediploma van een andere HBO- of WO-opleiding, dan is toelating tot het eerste jaar mogelijk mits je voldoet aan de wis- en natuurkundenorm. Dit betekent dat je een certificaat wiskunde B en natuurkunde op VWO 6 niveau moet hebben gehaald.
Meer informatie zie de pagina toelating en aanmelding op de website van de TU Delft.
Master of Science programme
The bachelor degree in Architecture, Urbanism & Building Sciences at the TU gives unconditional entrance to the MSc Landscape Architecture.
Dutch students
Undergraduate students from other programmes within the TU, or from the University of Eindhoven or Twente, will be evaluated by the Examination Board to ascertain whether direct admission is possible. In addition a number of related academic and vocational programmes in landscape architecture, planning, geography, civil engineering and urban design also form a valid basis for admission to the MSc Landscape Architecture. Students with related BSc training will need to be approved by the examination board to gain admission.
Bridging programme
All students with deficiencies will need to follow a bridging programme of education prior to admission. It is also possible for students to enter the BSc programme at the faculty to offset deficiencies. In that case students will be assessed on an individual basis and be given credits for courses already followed at their previous study programme.
International student
The admission requirements for international students are:
A university BSc degree. The main subject focused on during the BSc phase should be related to Landscape Architecture.
A BSc Cumulative Grade Point Average (CGPA) of at least 75% of the scale maximum.
Proof of English Language proficiency: A TOEFL** (Test of English as a Foreign Language) score of at least 90 (Internet based test) or IELTS** (academic version) overall Band score of at least 6,5. or have passed the University of Cambridge 'Certificate of Proficiency in English' or the University of Cambridge 'Certificate in Advanced English'. Nationals from the USA, U.K., Ireland, Australia, New zealand and Canada are exempted from the English test requirement.
A clear and relevant essay in English. This essay (2,000 to 3,000 words) should cover the following aspects: • motivation • optioneel specializations • examples of Master thesis topics that interest you • a brief summary (maximum 250 words) of the thesis work or the final assignment
An extensive resume (curriculum vitae) written in English.
In addition, selection for the programme will include a portfolio review containing Bachelor study projects, including the graduation project of the student applicant. Work experience may be added to the portfolio, but it must be clear that it is professional work, with an indication of the status.