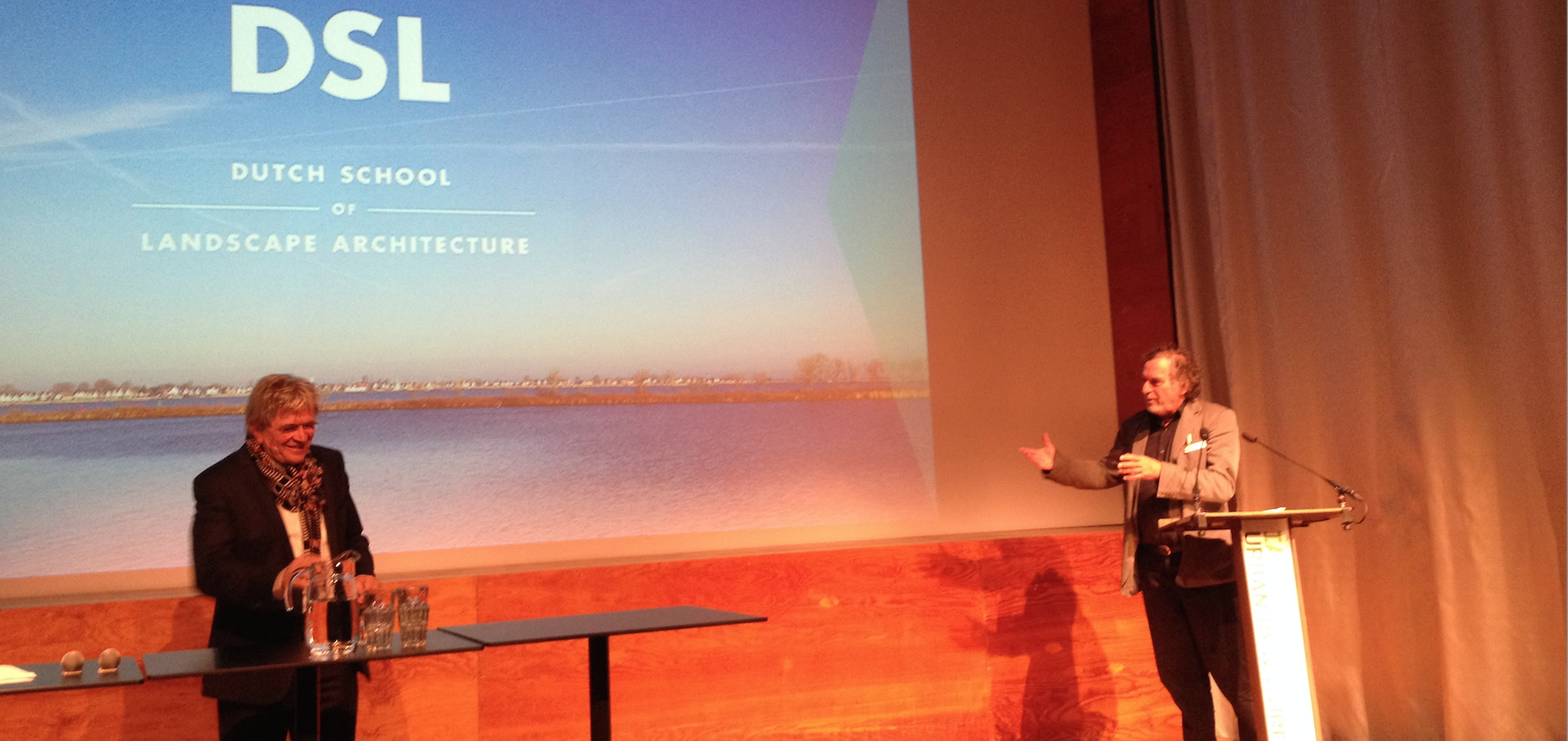 Partners
The Dutch School of Landscape Architecture (DSL) is a collaboration between the Netherlands Association of Landscape Architecture (NVTL) and the educational and research institutes for garden and landscape architecture in the Netherlands:
Mission
The DSL was established in 2010. The mission of the DSL is to maintain the strong national and international position of Dutch professional practice and research, and of training programmes in garden and landscape architecture. The DSL pursues this mission with the following activities:
offering a platform to improve quality
contributing to the development and sharing of expertise
contributing to a research agenda
promoting a national and international network in the area of landscape architecture for practitioners and students
supporting its partners in the field of research and development
initiating joint projects.
The DSL distinguishes itself from other bodies through its integral approach to the profession in the Netherlands, an approach that unites professional practice, education and research.
Friends
Membership
Become a member or a friend? Read more about the membership forms here or contact us for more information.