PEP traineeship: Four Rotterdam employers join forces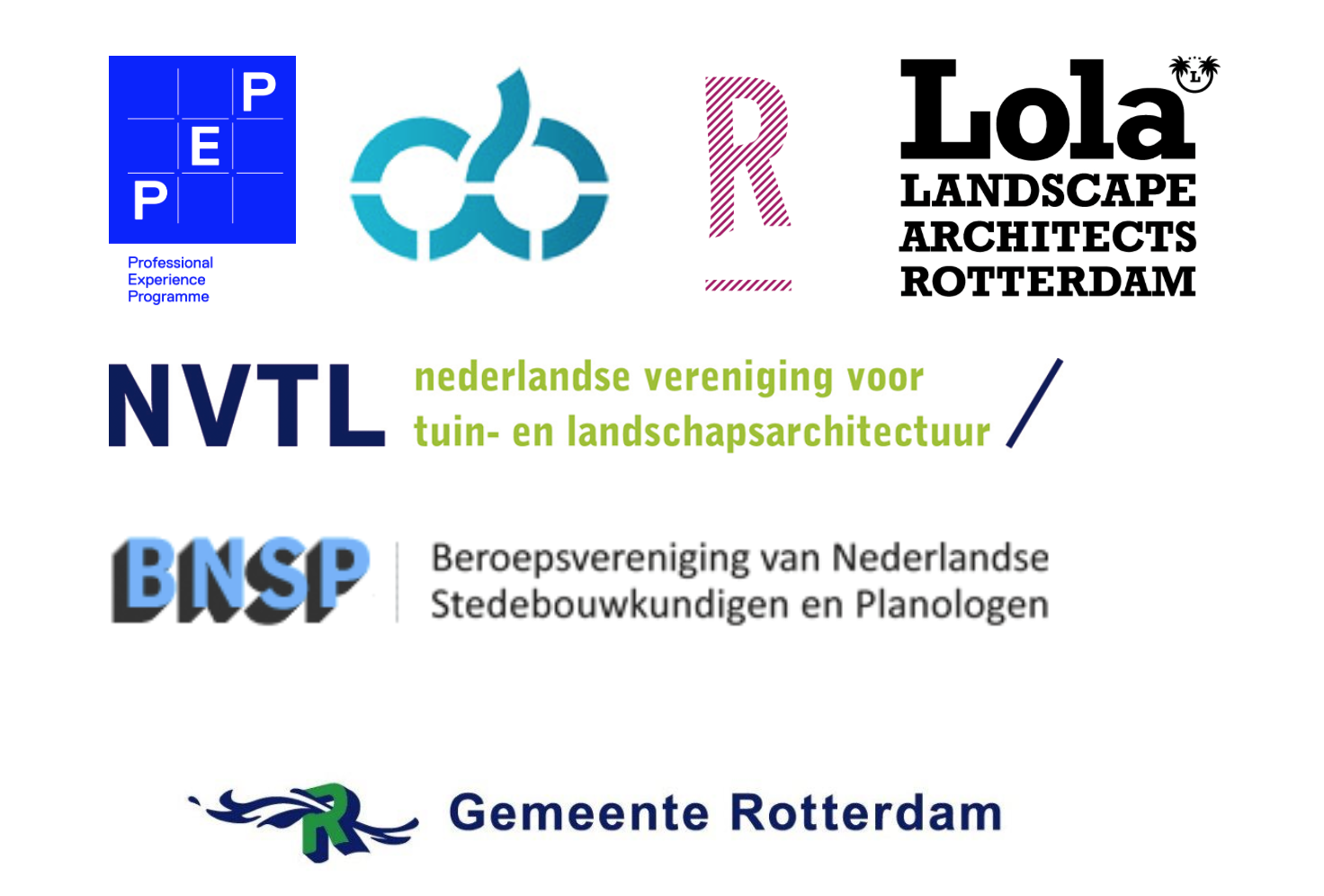 BNSP, NVTL and PEP launch a spatial traineeship landscape architecture and urban planning. Four Rotterdam employers join forces for a two-year pilot Professional associations and BNSP NVTL together with Foundation Professional Experience Programme (PEP) developed a spatial traineeship in a unique way a new generation of designers prepare for professional practice. Application is possible until June 12. 
The trainees completed in two years of their professional time and rotate biannually in four employers. The first pilot is organized by 4 Rotterdam employers: City of Rotterdam, Lola, Plein06 and Rho advisers. Employers and trade association have joined in a beaten for this unique experiment because they signal the need for a more comprehensive understanding of both professionals who design craftsmanship, as well as planning tools and the complexity of regional development.
New generation
As of January 1, 2015 the professional experience is required for young designers to enter the title. The NVTL and BNSP went looking how professional time can be used as an optimal school at the beginning of the career. The broad mix of employers in this traineeship teach the graduates to work with their knowledge and skills in different contexts. The associations feel responsible to guide the new generation in their
first steps in the professional and as rapidly as possible to offer a full-fledged development.
The four employers fully support the objective of making full professionals. As a profession, we all have an interest in a new generation who can exercise his profession well, can detect what task he can add value and moreover can convince people of its value. The four Rotterdam employers turning this first pilot with four spots available. Several employers have expressed interest and the pilot will find soon followed. The experience was established twelve years ago by the government architect Jo Coenen and from graduation date January 1, 2015 are young designers required to gain professional experience before registration can take place in the register of architects and the protected title architect, urban designer, landscape architect or interior designer may be.
Rijksbouwmeester Floris Alkemade: "It is a very interesting development that young urban planners and landscape architects working in two years on four agencies that all four are different and thus can make an enormous experience. The trainee which is initiated by the BNSP and the NVTL, along with PEP, is an important step in the development of young designers. "
Application
Would you like to be considered for this position, please send before June 12 a cover letter with CV and portfolio to:
Mrs. J. Zanders
Professional Experience Programme
j.zanders@PEPnl.eu
The applications will be selected 8 to 10 candidates who will be invited to selection day on 30 June. During the selection day candidates must present themselves through of a pitch, and there is room for speed dates with the 4 employers. On the basis of this selection day candidates are selected.